There is a better way to do niches.
Our names are Dr. Rob Scranton and Dr. Matt Christenson. We are chiropractors more than likely just like you. Dr. Matt and I got to know each other through a chiropractic management company and adjusting technique seminars. We both got our practices humming at around 240+ visits a week. We paid our bills and got along but the main thing we shared with each other was that at the end of the week the main experience we had was we were tired and had no idea how we were going to keep up the pace for another 25+ years.
We came to the realization that the only way to progress and grow our income was to see more patients or "slam some more ham" as we often hear Dr. Matt say. Frankly that was a rather grim future.
We started buying and investing in niche programs. We went to events, we watched all the videos, we read all the stuff but there was always holes. Our niche programs were like a patchwork quilt with moth holes. So we ditched them and created our own programs. That was the game changer. We were then able to specialize our marketing and attract patients we could help. Niches changed our practices and our families.
During the start of Covid Dr. Scranton collected over $100k in March and April. Dr. Matt did over $150k last month. That's what niches, particularly Knee Pain and Neuropathy niches, did for our practices. We thrive even during tough times.
We want to spend the weekend with you to show you how to do these same things. It's not for our ego it's for your success. We will teach you everything that made our niche practices successful. A-Z for every DC! At our niche events you can extract every single thing from our brains in one weekend and be ready Monday morning to get the same results. That's our commitment to you.
"It's not an expense. What you'll make back Monday morning will exceed what the event cost. It's an investment in yourself and your practice." CM Coaching Client
Results Your Patients Can Expect
"On my first adjustment, something AMAZING happened. First, his approach was totally different than any chiropractor or doctor I had EVER seen, and he explained what was wrong and what he was going to do to try to fix that problem. It was so logical and easy to understand, and it made perfect sense.
And then….
I got off the table and could not believe what I experienced. I told Dr. Scranton it was at least 50% better immediately and has just continued to progress and improve from there."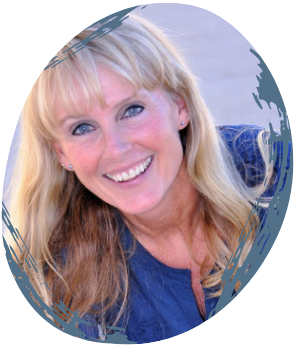 To read Jane's full story click here
and find out how you can improve your patient's lives TODAY!
I met this doctor, Dr. Matt Christenson, who bought one of my lasers and he started buying my lights to treat patients. I noticed that he was buying a LOT more of my lights than most doctors typically would. Of course, since I sell them to him, that really caught my attention. I wondered,
"What is this guy doing different than all the other doctors?"
I can tell you, these guys are the real deal.
How do I know?
Because they've now had 4 of these trainings, and I've been to everyone of them! Each one is bigger and better than the one before and if you don't get trained on this the guy down the street from you will. I've had the pleasure of meeting all these doctors and then seeing them implement what they learn. They are buying a heck of a lot more of my lights and so I know they are making a heck of a lot more money! 
To read Dr. Randy Rinkleib's full story click here
and find out how you can improve your patient's lives TODAY!