"best month of collections in 27 years"
"HUGE increase in our close rates"
"Best Coaching Money Can Buy"
Clinic Masters Coaching is About Results Here's What Doctors Have to Say…
Before Clinic Masters: Depending on insurance, stuck to an adjusting table for peanuts and trying to make up the shortfall with volume. After Clinic Masters: Add AT LEAST $50,000 A Month In CASH Collections on treatment paid in advance, record collections months, With A STAFF DRIVEN PROTOCOL – That Gives You More Free Time Than Ever
It's totally free and there is NO sales pitch, just a chat about you and your business to work out if or how we can help you.

Following your advice, we added knee in May 2021, and collected $116k our first full month!

Dr. Eric Schmitt, D.C.
Bloomington, MN
Best Month of Collections in 27 Years… $146,000 in 1 MONTH

Dr. Aaron Shapiro, D.C.
Mesa, AZ
Results have been outstanding. We grew from $50k/month collections, to $90k/month while seeing FEWER patients.

Dr. David Cartwright, D.C.
Wichita Falls, TX
How Any DC can Experience Chiropractic Success Today
I was just like you, like most chiropractors. There seems to be a common thread among us. Usually, doctors go into practice for themselves to achieve their life's dreams – including financial freedom, the flexibility to choose your own hours, and the number and the types of patients you serve. These are all key components of happiness in your work life.
But in today's increasingly competitive practice landscape (including decreasing insurance reimbursement and rising costs of … everything, including good help), how do you get there?
Well, I happen to know exactly how to get there. I've personally experienced my own practice success. And I owe that achievement, not to the trade journals, not to trends purported from within the industry, but to an unlikely source…
Robert Scranton, DC and Matt Christenson, DC have been helping chiropractors like myself for more than a decade to reach their truest potential. They've put everything you need to know in order to achieve astounding success in Clinic Masters.
From one Chiropractor to another, you now have a choice. You can choose to join the ranks who've lost control of their practice… or you can choose to believe there is a better way. A way to experience the practice you've always imagined, doing the chiropractic you love to do, and operate on your own terms.
Take it from me, I've been around the block of consultants, management companies, and studied from every major institute in the country (probably a lot like you) and I know I found it refreshing to hear someone who's not just talking, but actually lays out a path for me to achieve the vision of my practice that I know I want, but never knew how to create.
So, I'm recommending something radical… that you seek advice from an outside perspective and a person who has the vantage point of some of the most successful chiropractors in the world.
Bottom Line: At last, you CAN have the practice you've dreamed of along with true financial freedom.
P.S. You might be wondering why I decided to write this letter and so heavily endorse Dr. Rob and Dr. Matt. You see, I have had up close and personal experience with them. I've attended their bootcamp and this helped us achieve larger profit breakthroughs than I ever have before. That decision has changed the course of my life both personally and professionally, and I want to see that success for you too.

Dr. Brad Handeland, D.C.
Clarkfield, MN
Dr. Brad Handeland, D.C. –
Clarkfield, MN
Huge Increase in Close-Rates for High Fee Cash Programs
Dr. Matt taught me the importance of timing with my ROF's. I was getting folks in, but my close-rate wasn't that good. Dr. Matt recommended several changes, which I made, and we saw a HUGE increase in our close rates for high case fee cash programs.
Dr. Matt's scripting is excellent! They flow well and make the patient motivated to start care.
Dr. Matt has the highest ethics and wants you to succeed but wants you to do it in a morally and ethical way. It's not always about numbers and money, it's about doing right for the patient and he shares that with you. It's indeed possible to have both, and that was of the highest importance to me.
I highly recommend Dr. Matt for your coaching. He speaks from experience. He is in practice and in the trenches every day just like you. He gets it! He will show you the way to do it through experience, not just talk!

Dr. Jeff Lavell, D.C.
Maplewood, MN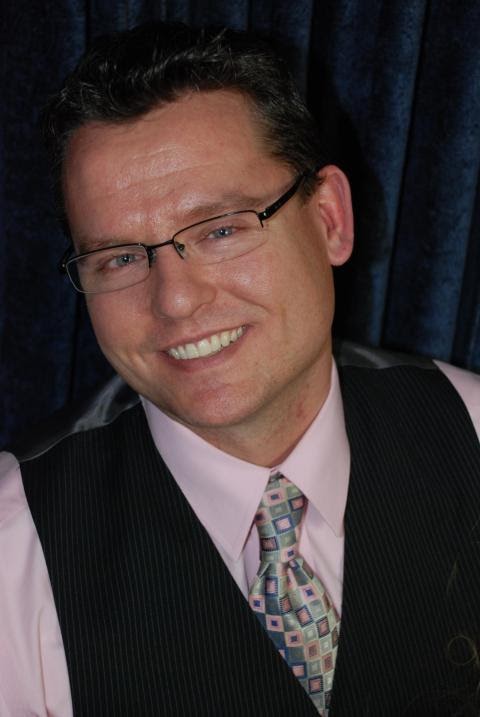 Dr. Jeff Lavell, D.C. –
Maplewood, MN
Best Month of Collections in 27 Years… $146,000 in 1 MONTH
Had my best month of collections in 27 years of practice this month. Collected 146k! Prior to doing niches, my goal was to collect $40k. We collected this with my office manager being out with COVID for 3 weeks, I was out for 2 weeks with the Flu, my dog died (not joking) and I worked a whole lot less.
Even crazier: I haven't even started doing the knee niche because of all the weirdness this month (January 2021). Should be starting in next week or so. 
Thanks Clinic Masters for allowing me more freedom and the ability to help more people without burning myself out!
Fast Forward to May 2021 – I want to share some cool things going on and HOW the Clinic Masters docs have helped me. I have been going through some growing pains the last 2 months: having 2/3 of my staff leave, trying to train new staff, and also other office issues.
My calls with Dr. Rob have been a lifeline to think clearly through all this. Things are finally coming together!
Just had my best collection DAY in 27 years in practice ($21k) and about to have my best WEEK in practice ($51k). Getting ready to launch a knee promo in June and expecting my best MONTH in practice! It is great having quality docs that have been and ARE in the trenches, to help you get to new levels. 

Dr. Aaron Shapiro, D.C.
Mesa, AZ
Best Coaching Money Can Buy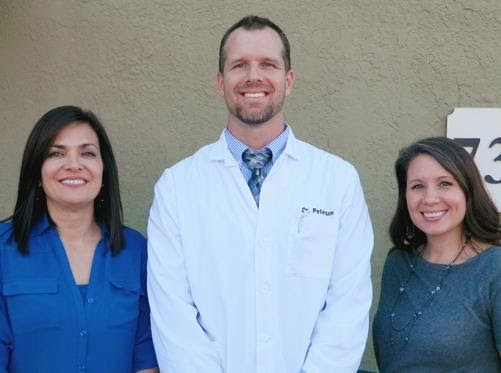 Our new clinic, using only neuropathy and decompression, collected more in the first 3 weeks of being open than I've ever collected in an entire month of being a chiropractor!
Thanks Dr. Matt and team for the best coaching money can buy. Looking forward to learning and growing.

Dr. Ron Peterson, D.C.
Lockhart, TX
January 2021 - $77,287 Cash Collected
Officially 2 weeks from Day 1 launching the marketing of Neuropathy, 7/12 cases accepted treatment, with $8,000 average value. And, we put 9 NEW Neuropathy patients on the books for the following week.
In December 2020, we collected $83,750 which gave us solid momentum going into 2021. Wrapping up January 2021, we collected $77,287.
Thank you Clinic Masters!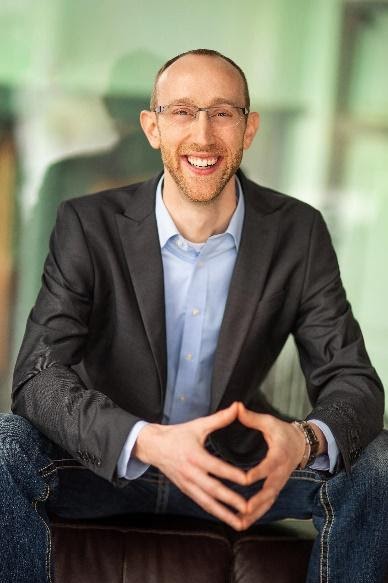 Dr. Justin Wubben, D.C.
Sioux Falls, SD
$116k Our First Full Month
Hey Dr. Matt, 
Following your advice, we added knee in May 2021, and collected $116k our first full month!
THANK YOU!

Dr. Eric Schmitt, D.C.
Bloomington, MN
From $50k / Month – To Over $90k / Month
When we started with Dr. Matt and Dr. Rob, we had hit a ceiling of around $50k a month. Our goal was to add more value to the practice, without doubling our patient load. Dr. Rob and Dr. Matt helped us incorporate new protocols and procedures to increase our variety of services, and our collections, while helping different types of cases. 
It was great learning from doctors who are in practice, and not giving you advice from experience twenty years ago. 
Results have been outstanding. We grew from $50k/month collections, to $90k/month while seeing FEWER patients.
And, we have hit over $120k/month on occasion.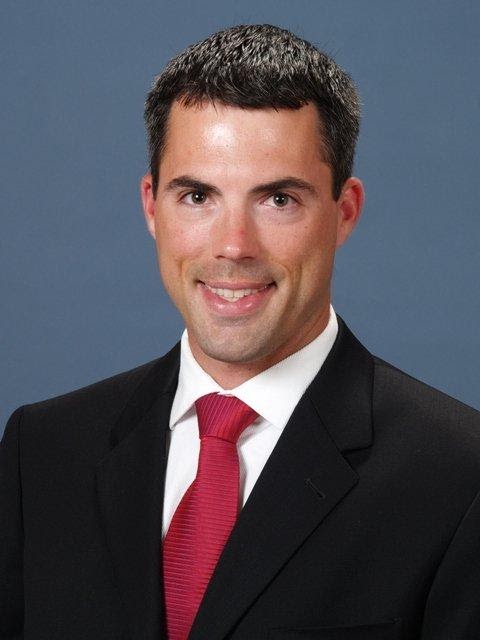 Dr. David Cartwright, D.C.
Wichita Falls, TX
From $42k/Month – To > $100k/Month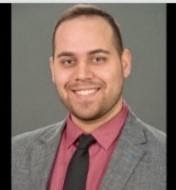 When I first met Dr. Matt Christenson, I thought success for a Chiropractor was collecting $40k – $50k a month. Dr. Matt changed that concept.
My first full month in practice was $42k. Dr. Matt's goal for me was MUCH higher. On month eight, we sailed past every goal I ever dreamed of hitting and collected OVER six-figures.
My mind was BLOWN!
I never thought it would be possible to make numbers like these. 
The difference between the $42k and >$100k, was Dr. Matt's coaching.
Without his guidance, I wouldn't be anywhere near where I am now. And, I made these gains not by working myself to death, seeing a hundred patients a day. This works so well, I stopped working Fridays months ago so I have time to spend with my family – and my monthly income keeps growing. 
I STRONGLY recommend you listen to Dr. Matt and follow his recommendations. Don't be stuck to an adjusting table seeing a hundred patients a day and going home exhausted. If you have any questions, feel free to reach out. I am happy to speak with you.
Thank You Dr. Matt!

Dr. Rogelio Fernandez, D.C.
New Braunfels, TX